Bio
Jonah Sol has spent his life in search of something different. Growing up in Seattle in the 90s, he was raised on the cassette tapes of James Taylor, Simon & Garfunkel and The Beatles. One day his dad put a guitar in his hands, and for him there was no turning back.
Music opened Jonah's imagination to new paths that most don't follow. He recorded his first album, Un Poco de Todo, at 18 years old, featuring experimental songs he wrote in high school as he found his way as a musician. Travels to Asia, Europe and especially South America expanded his influences in both music and the paths a life can take, opening his eyes and ears to an existence based more on the rhythms of the sun, moon and tides, rather than the monotony of simply trying to attain as many material things as possible.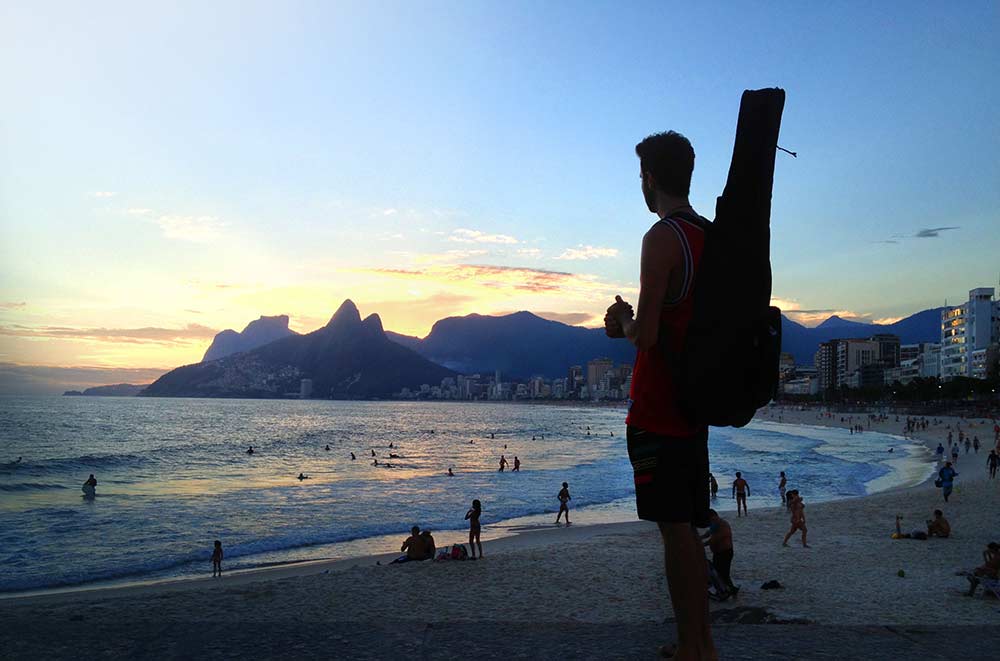 Jonah earned a degree in Hospitality Business Management, worked some disenchanting years in the corporate hotel industry, and one day, put his guitar in its case and headed for Brazil. As he traveled the country, he soaked up the sounds of Brazilian artists like Gal Costa, Joao Gilberto and Os Tribalistas and eventually found a a beach town that felt right to him. He opened up a small bed & breakfast there and over the years, he has played hundreds of shows in the US, around Brazil and for the guests at his inn.
Doing My Part, his sophomore effort, was released in 2012. Recorded in Seattle, the album is an expression of life, love, hopes, fears and the positive that remains in all that is troubling, beautiful, inspiring, maddening, humbling, confusing and nourishing to the soul.
Still traveling, still searching, but ever finding solace in getting lost in nature and all the beauty that the world holds, he released his third album Me & Bucky in 2022.
Jonah currently splits his time between the Pacific Northwest and Brazil, sharing his music with others whenever and wherever he can.